Snorkeling & Scube diving
Scuba Diving.
Activities Not to Miss. The legendary beauty of Halkidiki continues under the sea surface.  Discover in safety the fascinating underwater world of the peninsulas.
The crystal clear water assuring excellent visibility, the variety of marine life, the absence of dangerous species and the easy access to a multitude of dive sites, make Halkidiki a place suitable for both beginners and experienced divers. Have you always wondered what it`s like  to breath underwater?
Snorkeling
Halkidiki's sea world has a lot to offer to snorkelers, both experienced and beginners.
Visit tunnels and caves, admire from the surface the wonderful light effects and the marine life. Keep an eye also out for birds and may see seagulls and cormorants. Enjoy an unforgettable experience under the guidance of a Padi professional.
Who participate: For those who equipped with a mask and tuba, wish to have a first contact with the underwater world. Suitable for the whole family!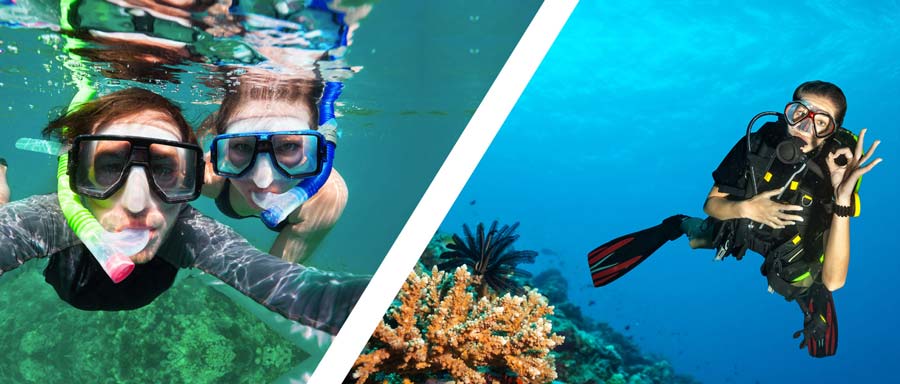 Quad Safari
Activities Not to Miss. If you're looking for a new, different and exciting way to explore Halkidiki, Quad Safari is a perfect activity for you.
One or two persons per quad and at least one with driving license. A convoy of quads following an experienced leader over mountains slops and forests, paths along the coast in the lovely landscape of kassandra and throughout its villages.
Paratrike flight
Paratrike is a two-seater powered parachute driven on wheels. It offers easy take-off and landing that does not require walking.
You are just sitting in a comfortable seat. The pilot lifts the wing and after a short ride you are hovering over your favorite beaches of Halkidiki.
Price is about 90 € for 20 minutes in the air.
Upon request in advance they will arrange for your flight to be filmed. And at a low cost you will be given a memory card with the video saved.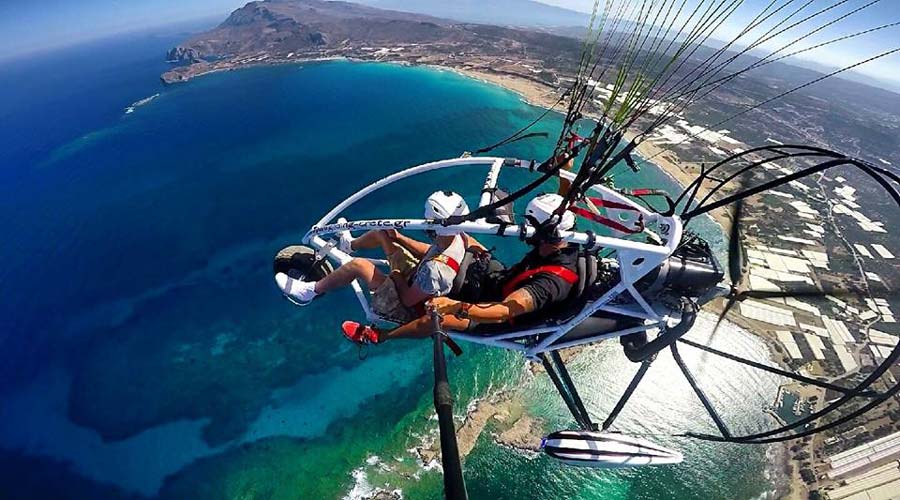 Biking
Activities Not to Miss. The bicycle offers unique moments of exploration and has great advantages over other types of holiday or travel, while breaking the seasonality. It is cheaper than other types of tourism. Allows for a better understanding and communication with the surrounding environment, the sights and nature.

In the peninsula of Kassandra slowly moves are being made towards that direction as it helps to advetrise the region but mainly open to new markets such as Dutch, French, German and Belgian, which are a key factor in the development of cycling tourism.
In the wider area there is a specialized company which provides bikes but also has the expertise required for this action.
The peninsula of Kassandra with its natural beauty, wetlands, the landforms of the soil, its beaches, is certainly an impressive destination for cycling enthusiasts both for individual and for group tours.
The traditional culture, art, good food, wine and music are the comparative advantages enjoyed much better on a bike and more slowly.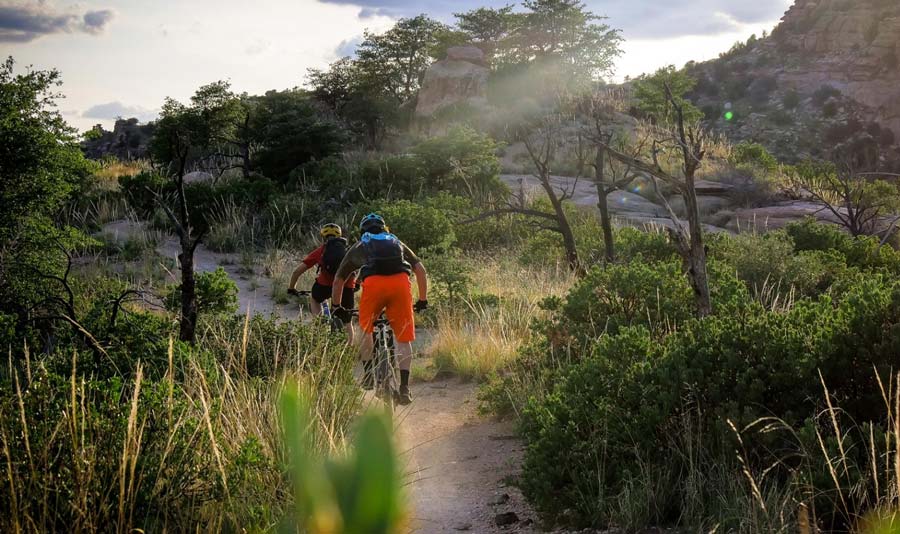 Flying board
Activities Not to Miss. Experience the newest extreme water sport. Flyboard, which uses hydro-propulsion forces to power the board and send you soaring into the air and flying high over the ocean.
Satisfy your appetite for adrenaline during a 20-minute flyboard experience in Halkidiki. After a detailed safety briefing, you'll soar over the Toroneos Gulf Sea on a state-of-the-art flyboard. Under the guidance of your instructor, you'll experience the exhilaration of flyboarding before plunging into the water after a 20-minute stint.
Check out our sailing tours by Destinations