6 Greek dishes to sample on your sailing holidays
Horiatiki salata
In Greece, Horiatiki or Greek village salad, is served most often from early spring to the early part of fall. And it's truly the best use of the season's quality produce including juicy tomatoes, cucumbers, green bell peppers, and onions. Quality Greek kalamata olives and creamy feta cheese, made from sheep's milk, are a must in this salad. And the cheese is never crumbled, but served in large chunks or blocks crowning the beautiful fresh salad!
The dressing is as simple as they come, a splash of good extra virgin olive oil and citrus (a little red wine vinegar or lemon juice).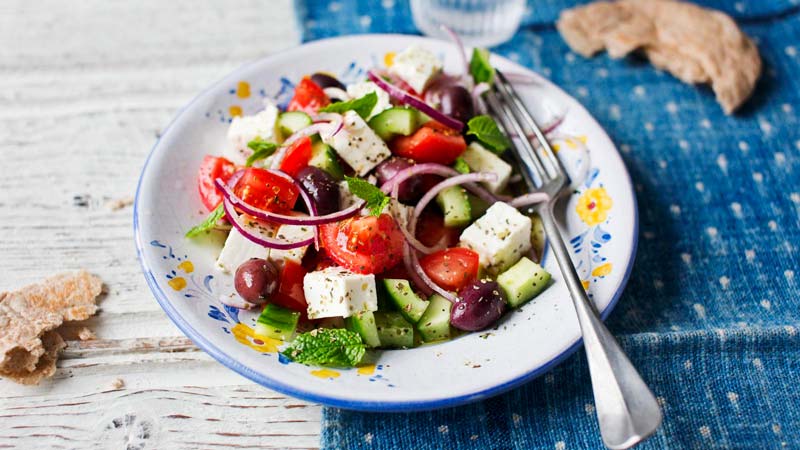 Pastitsio
Pastitsio is an exceedingly popular dish in Greece and across the years, many a fight has erupted among locals over whose grandmother cooks it best. The base is made from a tubular type of pasta bound together with egg and cheese. Between the layers of pasta is a filling of ground beef and the whole dish is topped with a bechamel sauce. For a little extra decadence, cheese is sometimes sprinkled on top and grilled briefly before serving. Baked in the oven, it is a perfect choice for any event where you need to feed a lot of people; whether it is a dinner party with friends or family or just a handy dish to keep in the fridge to save you cooking every day, pastitsio is there to save the day! It's also a fantastic recipe to have up your sleeve as a parent as it is normally very popular with children. Of course, you can serve it any way you like, but in Greece, we usually have it as a main course complimented with a fresh Greek salad.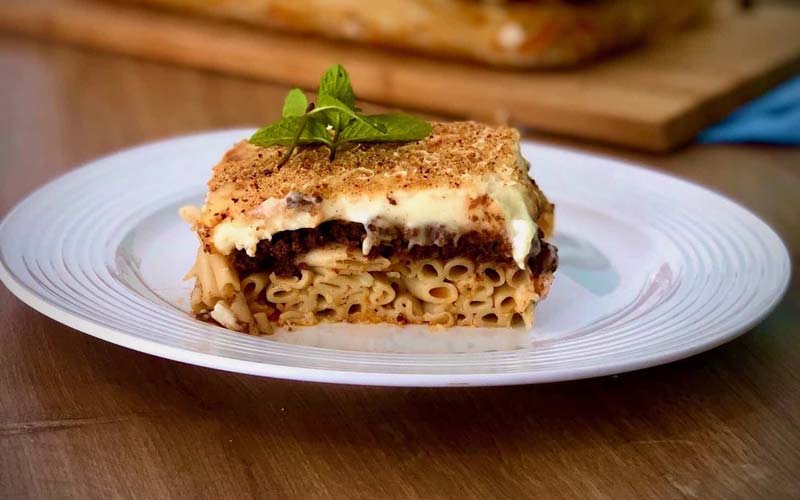 Saganaki
The authentic Greek cheese appetizer: Crunchy on the outside, melted cheese on the inside and warm.
Is there anyone who does not like fried cheese? In Greece ordering a "saganaki" basically means fried cheese. Crunchy on the outside, melted cheese on the inside and warm. A perfect appetizer to start any meal.
In Greece we do not do the flaming thing (only in some touristy places), but the saganaki as an appetizer is quite popular when eating out at a tavern here. It is ordered as a meze (appetizer) and shared among everyone at the table.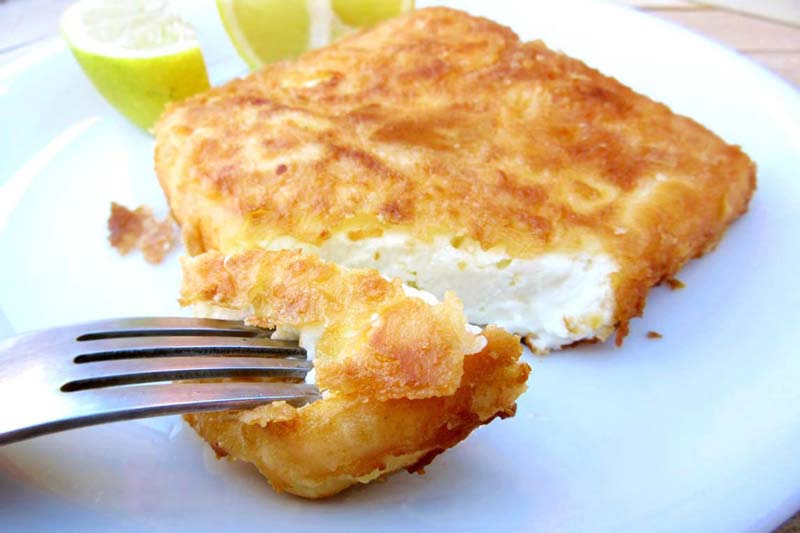 Moussaka
In the Greek version the eggplants are sliced and fried lightly in olive oil, then layered in a casserole with a mixture of ground lamb, onions, tomato sauce, and seasonings. A béchamel (white sauce) with grated cheese is poured over the meat and vegetables before the dish is baked. Sliced potatoes are sometimes placed first in the casserole to form a bottom layer; zucchini can replace the eggplant. The dish can be baked in a deep pot lined with eggplant skins, which form a shiny, decorative casing when the moussaka is unmolded.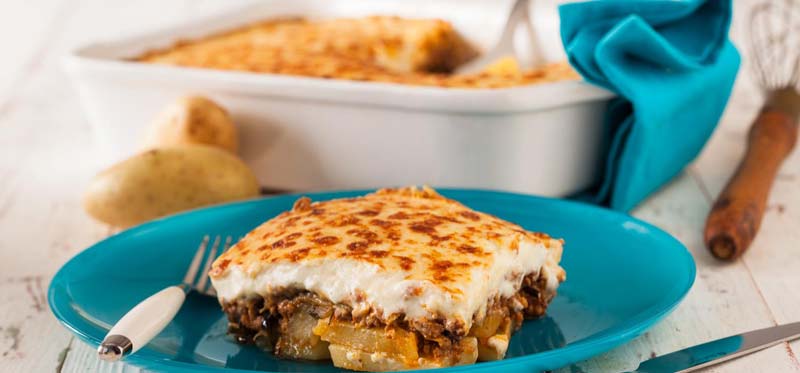 Spanakopita

If you really want to get to the heart of Greek cuisine, look no further than the humble spanakopita. This earthy spinach pie is brought to life with salty Greek cheese and has texture provided by the crisp pastry top. Found in the small bakeries, they make for a hearty breakfast or a light lunch or dinner. Plus, it's just as good cold making it perfect for a snack while you're sailing around the Greek islands.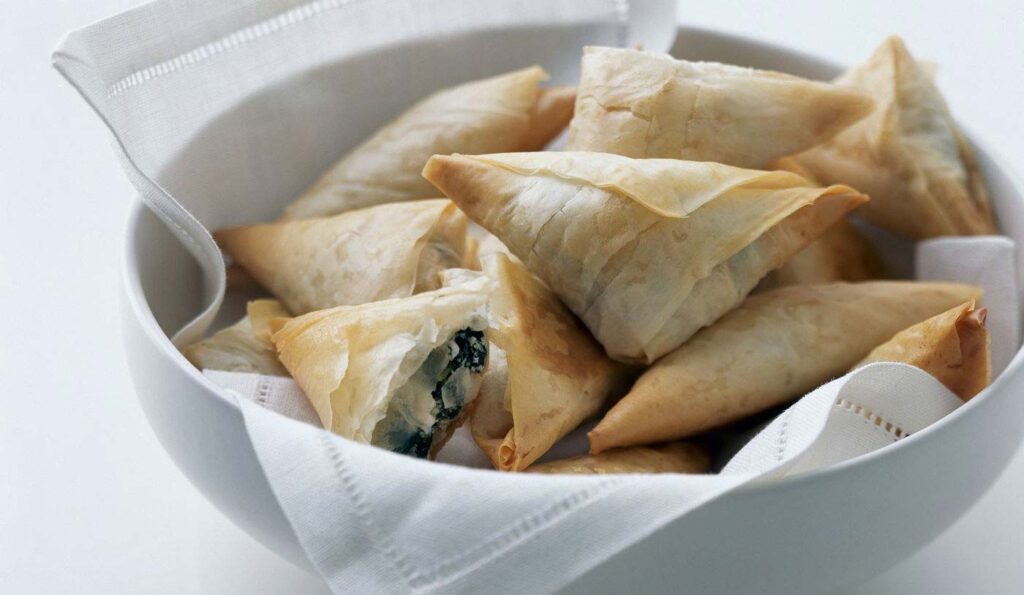 Tomatokeftedes
You might not find tomatokeftedes at home, but don't let its obscurity outside the Greek isles put you off. The country is blessed with year-round sun which helps produce some of the continent's finest tomatoes. These are put to good use when mixed with onions, basil, sea salt and flour before being fried into crispy fritters. If you're sailing past Santorini, but sure to disembark because the island serves up some of the best.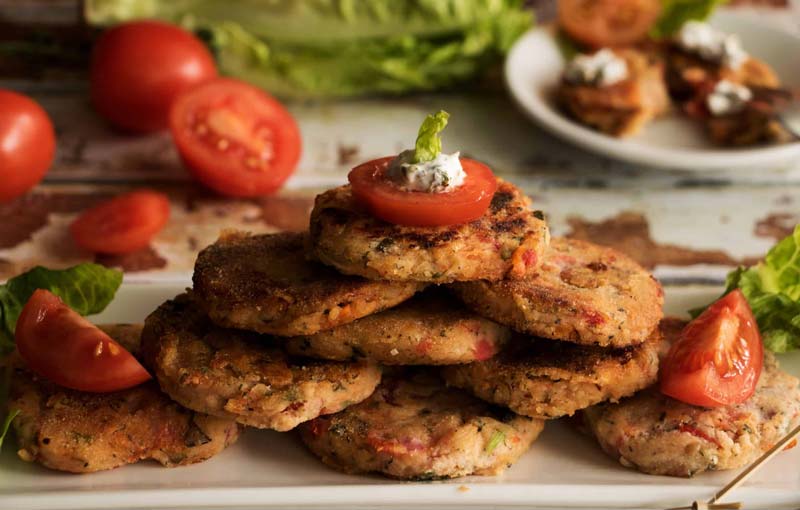 Check out our tour list